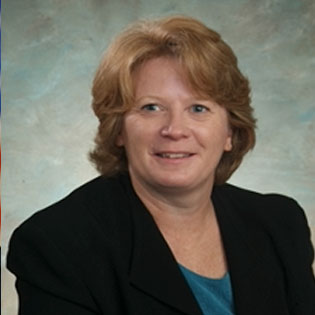 Barbara O'Connor
ASSOCIATE
Barbara R. O'Connor is a veteran police officer, who has served in both municipal and university police departments. She holds a Bachelor's Degree in Criminal Justice from Westfield State University, a Master's Degree in Labor Relations from the University of Massachusetts, and a Juris Doctorate from Western New England University. She was a member of the Massachusetts Bar until her retirement in 2016.
Chief O'Connor began her career as a police officer on Cape Cod in the Town of Yarmouth, Massachusetts, where she attended the Barnstable County Police Academy in 1983. In the fall of 1983, she accepted a position at the University of Massachusetts Amherst. At UMass Amherst she worked her way up the ranks, serving as an officer, sergeant, lieutenant, and deputy chief. In October of 2001 she was appointed as the first female police chief for the department.
In 2009, Chief O'Connor accepted the position as Executive Director and Chief of Police at the University of Illinois, Urbana-Champaign. Along with overseeing the police department, Chief O'Connor was also responsible for the Police Training Institute (PTI). PTI is a full service residential police academy, training law enforcement officers from throughout the State of Illinois.
In March of 2011, Chief O'Connor was appointed as the Director of Public Safety and Chief of Police at the University of Connecticut and served in this capacity until her retirement in 2016. Her duties include overseeing the police department at Storrs, the regional campuses and the University of Connecticut Health Center in Farmington. In addition, as the Director of Public Safety, she has oversight of two fire departments, the 911 center for the University, the locksmiths, fire marshals, and the building inspectors for the University. After the tragedy at the Sandy Hook in Newtown Connecticut, Governor Dan Malloy formed a 16 member Sandy Hook Advisory Commission and appointed Chief O'Connor to serve as one of two law enforcement representatives.
After her retirement in May 2016, Chief O'Connor has worked as an adjunct faculty member at Elms College in Chicopee, Massachusetts teaching Criminology. At New England College, in Henniker, New Hampshire, Chief O'Connor instructs a legal issues course in the Masters of Campus Public Safety program.
O'Connor currently serves as an Associate for D. Stafford & Associates, a highly reputable consulting firm specializing in delivering on organizational, physical security, vulnerability and arming assessments; Clery Act compliance audits; assessments of Title IX compliance and a host of other services related to security, safety and compliance for institutions of higher education.  O'Connor has served in this role since August of 2013.
At each of these universities, Chief O'Connor proactively assessed the institutions compliance with Clery and made significant improvements. These include developing the Annual Security Report through web-based distribution and using emails for crime alerts. At Illinois and UConn, Chief O'Connor was instrumental in developing a university wide compliance team.