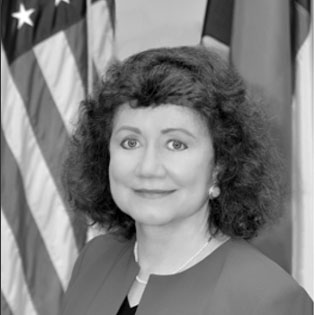 Debra Duncan
ASSOCIATE
Debra Duncan, Esq. began her law enforcement career as a company police officer in Greensboro, NC before transitioning to municipal policing with the High Point Police Department.  She started as a patrol officer and worked her way up through the ranks serving in almost every division including patrol, investigations, and crime stoppers.  In 1997 she was reassigned from patrol lieutenant to the Chief's administrative assistant, which led to her promotion to patrol commander in 1998.  She was the first woman in High Point to achieve the rank of captain.  During her tenure, Debra worked part time for High Point University as the liaison between the police department and the university.  The university experience led to her being named as Virginia Tech Police Chief in 2001. Debra brought the community policing philosophy to Virginia Tech and implemented several initiatives, including the Adopt A Hall program.  She left Virginia Tech to accept the position of Police Chief for the City of Monroe, NC, where she led the agency through the accreditation (CALEA) process. After her retirement from the City of Monroe, Debra graduated from Charlotte School of Law. She also was elected and served a four-year term on the Monroe City Council. In addition to being a licensed attorney, Debra is a reserve police officer, and through D. Stafford and Associates serves as the Interim Police Chief for Johnson C. Smith University in Charlotte and a civil rights investigator.
Debra has a Bachelor of Science degree in Justice and Policies from Guilford College and a Master of Science degree in Adult Education from NC A&T State University.  She is a graduate of the FBI National Academy and several other management schools.
Debra has a history of community service including volunteering in the schools as a mentor and role model to children. The governor's office presented Debra with the Order of the Long Leaf Pine which is North Carolina's highest civilian award for public service.